ProjectChat 2024 Keynote Speakers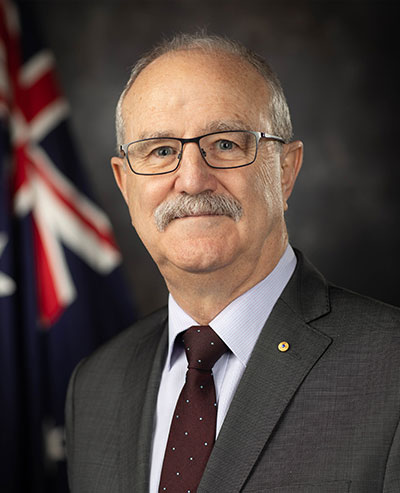 Chris Deeble is the Deputy Secretary of the Capability Acquisition and Sustainment Group (CASG) in the Department of Defence.
Chris has extensive experience spanning the defence, industry and commercial sectors and working with Government. He also served for 37 years in the Australian Defence Force, most notably as an Air Vice-Marshal.
His most recent appointment was Chief Executive at Northrop Grumman Australia. Prior to that he worked for Airservices Australia as the program executive for OneSKY, responsible for delivering the Civil Military Air Traffic Management System for Australia.
Chris returns to CASG after previously holding the role of Senior Program Manager where he managed more than $25 billion of complex acquisition and sustainment programs including the Joint Strike Fighter, Wedgetail Airborne Early Warning and Control, Multi Role Tanker Transport and Collins Class Submarine.
Chris has a bachelor's degree in mathematics from the University of Sydney. He was awarded the Conspicuous Service Cross (CSC) in 2007, and recognized in 2016 as an Officer of the Order of Australia (AO).
Chris is married to Donna and they have five adult children. They enjoy travel, movies and spending time with family.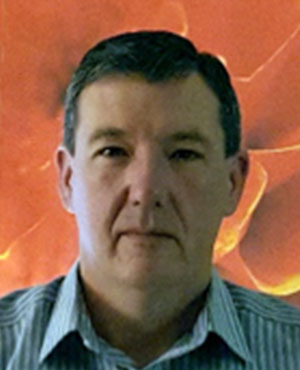 Dr. Keith Joiner, Group Captain (Ret'd)
Senior Lecturer Test, Evaluation & Aircraft Systems ADFA
Dr Joiner joined the Air Force in 1985 and became an aeronautical engineer, project manager and teacher over a 30-year career before joining the University of New South Wales in 2015 as a senior lecturer in test and evaluation.
From 2010 to 2014 he was the Director-General of Test and Evaluation for the Australian Defence Force where he was awarded a Conspicuous Service Cross. He was responsible for Defence-wide test and evaluation policy, ensuring all new capability submissions to Government had test plans, for conducting trials on all proposed new capabilities (prototypes and off-the-shelf), and operational field evaluations for new Army and joint capabilities. During his tenure in this role he testified to the Senate Inquiry into Defence Procurement (2012) and was tasked by the Service Chiefs with developing and implementing new reforms in test and evaluation. Dr Joiner has completed a number of post-graduate degrees including a Masters of Science in Aerospace Systems Engineering with distinction through Loughborough University in the United Kingdom, a PhD in Calculus Education and a Masters of Management. In previous roles he was a design engineer for aircraft and missiles, a project engineering manager, a chief engineer for several aircraft types, and a base commander for an airfield and domestic infrastructure.
In 2009 he did wartime service as a plans officer in Baghdad for the Multi-National Force Iraq where he was awarded a United States Meritorious Service Medal for his work developing drawdown plans. He is a Certified Practising Engineer with the Institute of Engineers Australia and a Certified Practising Project Director with the Australian Institute of Project Management. In all his roles he has worked extensively with Defence scientists, sponsoring, conducting and trialling experiments and research including recent important human factors and anthropometric work for future submarines and combat vehicles.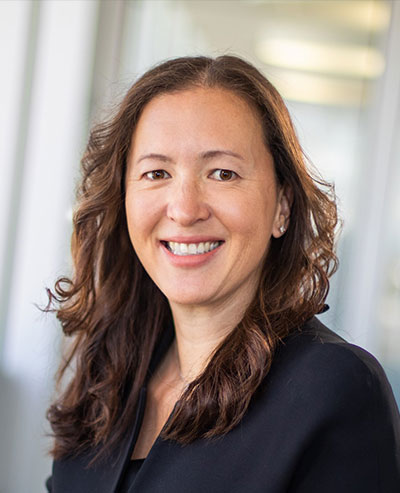 Chairperson for the International Centre for Complex Project Management (ICCPM)
Alicia is the chairperson for the International Centre for Complex Project Management (ICCPM). In addition to this role Alicia is the Delivery Director – Suncorp Integration for ANZ Banking Corporation and works with a number of tech start-ups, Joyous, Pioneera and CloudFloat as a non-executive director and advisor.  Prior to her role at ANZ Alicia held the position of Chief Project Officer for Telstra after having spent several years as CEO, Human Systems International. Her experience ranges through several industries including Telecommunications, Banking & Finance, Defence & Aerospace, Pharmaceutical, Engineering & Construction, Mining, Oil & Gas and Government. She holds a PhD in project management and psychology with a particular focus on how project managers cope with stress. Before any of this, Alicia started her career as the founder of several small businesses ranging from B2C e-commerce, web development, project management assessment & benchmarking and consulting.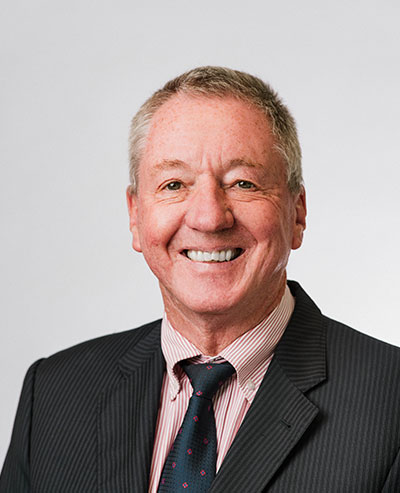 Executive Director, Defence and Space, Defence SA
Reg Carruthers commenced with Defence SA as Director, Aerospace in October 2016 with a focus on growing the aerospace industry in the state. Reg is also one of the founding members of the South Australian Space Industry Centre (SASIC) executive team and works across Government supporting the space industry. In February 2020, Reg was appointed Executive Director Defence and Space where he works with all Defence SA sector leads, Workforce and Skills, and Government Relations to support and grow the defence and space industries in the State.
Reg joined the Royal Australian Air Force (RAAF) in 1981, graduating from the RAAF Academy in 1983 with a Bachelor of Science. After graduating as a Navigator, he completed numerous tours flying the AP3C Orion on operations and exercises nationally and internationally. He completed a three year exchange program flying the CP140 Aurora in Canada, and completed numerous commands including 28 active reserve squadron, the 92 Wing detachment in Butterworth Malaysia, 10 Squadron RAAF Edinburgh and the AP3C Operational Task Group on active duty in the Middle East Area of Operations.
Reg's last military command was as Commander of the Aerospace Operational Support Group (now Air Warfare Centre) responsible for electronic warfare, cyber, intelligence, aviation medicine, aviation publications and flight test, weapons and engineering squadrons, as well as the Woomera Test Range.
Reg has completed staff positions in policy and plans and as staff officer to the Chief of Air Force, as well as an instructor on the Australian Command and Staff College. He is a graduate of the Australian Staff Course and a Distinguished Graduate from the US National War College. He has a Masters in Defence and Strategic Studies (Canberra) and Masters of Science (National Security Strategy) Washington DC.
After 31 years in uniform, Reg transferred to the Public Service as Director of the Woomera Test Range in 2012, overseeing the project to modernise range systems and the establishment of RAAF Base Woomera.
Reg remains an active member of the Air Force Reserves and as a Group Captain is Honorary ADC to the Governor General.
ProjectChat 2024 Event Speakers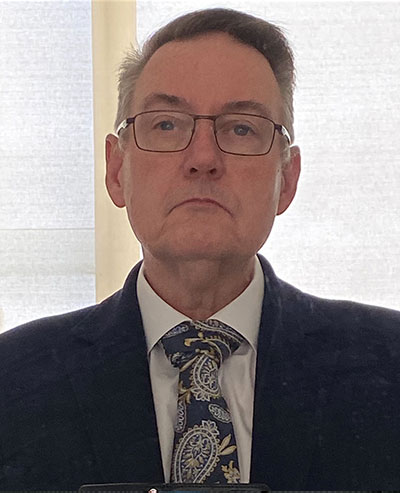 PMO Manager, Hanwha Defence Australia
Topic: Understanding uncertainty as it applies to Project Complexity. To Understand Project Complexity, it is Important to Appreciate why the Level of Uncertainty Must Match the Level of Project Complexity.
Rob McMartin has over 40 years experience, as portfolio, program project and PMO Manager with expertise across a variety of programs, projects, general, facilities and contract management across a variety of projects  
from aviation, finance, utilities, property, events, logistics, public transport, environment, software development, defence and aerospace industries.
Rob is an AIPM Victorian Chapter Councilor and the Co-Chair of the International Centre for Complex Project Management (ICCPM), Managing Risk in Complexity (MRC), Special Interest Group (SIG).
Originally an aircraft mechanic for C-130 Hercules and F18-Hornet, Simon White now ensures that the Aerospace Business Unit for BAE Systems has reliable, repeatable Project Controls.
He is passionate about 'evolution by enquiry', asking questions, and ultimately applying solutions that are fit for purpose, whether they be conventional or not.
Evolution can only be achieved by doing something different, by not following the existing process or model. If the change in state causes a positive variation, it should be replicated by others to achieve the same outcome. He believes the evolution of Project Control should be focused and deliberate, not an accidental outcome of random variation.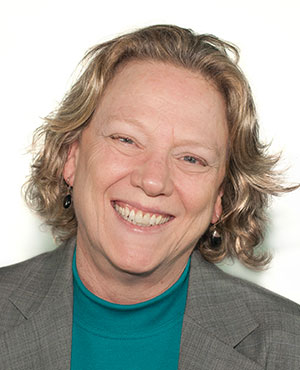 Topic: The Incremental Commitment Spiral Model. This Builds on Early Verification and Validation, Concurrency Engineering, Agile and Lean Models, and Risk-driven Concepts.
Angela Tuffley is the Director and Principal Consultant of RedBay Consulting and is highly skilled in the methodology and assessment of complex projects with special focus on the Defence sector, achieving excellent results with a proven international track record.
Angela provides expert professional services in consultancy, training and assessment of processes for the acquisition, engineering and support of software intensive systems. She focuses on the Schedule Compliance Risk Assessment Method (SCRAM); Software Lifecycle Management (SLIM); Capability Maturity Model® Integration (CMMI®) and ISO/IEC 15504 Information Technology Process Assessment (SPICE). She has delivered numerous services in schedule risk assessments (SCRAM), software estimation, measurement and analysis, software quality audits, CMMI training, SCAMPI (CMMI) appraisals and CMMI Instructor observations.
Angela is a principal co-developer of the Schedule Compliance Risk Assessment Methodology. SCRAM is highly conducive to effective schedule management by establishing a framework and process for identifying root causes of schedule slippage. Funded by the Australian Department of Defence, SCRAM has been used to assess the risk to schedule compliance on a number of programs including the development and introduction of the Joint Strike Fighter (JSF).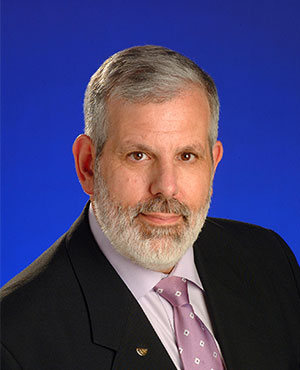 Topic: Assessing Delay and Disruption in Agile and Distributed Projects.
Patrick Weaver, PMP, PMI-SP, MAIPM, is the Managing Director of Mosaic Project Services Pty Ltd, an Australian consultancy specialising in project control systems. He is a Fellow of the Chartered Institute of Building, a Fellow of the Australian Institute of Company Directors, and was awarded the Wayne Wilson Award for Lifetime Contribution in Project Controls at the Project Controls Expo in 2023.
Patrick has over 50 years' experience in Project Management. His career was initially focused on the planning and managing of construction, and infrastructure projects in the UK and Australia. The last 35 years has seen his businesses and experience expand to include the successful delivery of project support services in a wide range of organisations and industries, with a strong focus on project controls, training, and forensic analysis.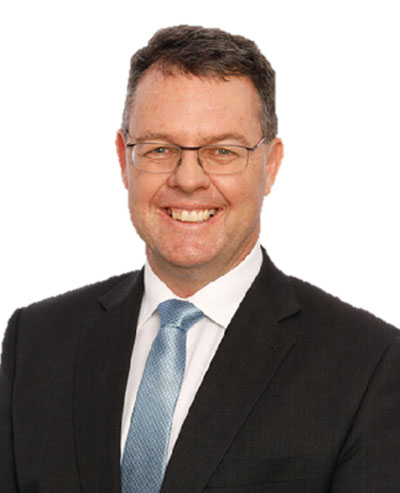 Brad is the founder and Managing Director of Scope Works, a national Project Management, PMO and Project Controls and Scheduling consultancy to the Australian Defence industry and a range of other industries managing complex portfolios, programs and projects.  
Brad has over 30 years senior-level leadership and strategic, program and project management, finance and commercial experience across the Australian Defence industry. This includes working with Defence peer Primes and above the line for the CASG and LAND, SEA, AIR and JOINT Domain Defence Customers.
He is an expert in and has been trained and mentored in complex Program Management, Project Management Office (PMO), Planning and Scheduling, practical Earned Value Management (EVM) systems and training, practical Agile, Cost and Project Controls requirements, implementing tailored best practice processes and systems and conducting independent reviews including numerous IBRs for large, complex ASDEFCON, AS-4817 compliant Defence Projects.
Brad has formed Scope Works from his impressive and passionate network of senior Project Controls and Scheduling industry peers and Scope Works business model is based on providing experienced consultants and resources across the "life cycle" capabilities Project Management Office (PMO), Project Planning, Scheduling, Earned Value Management (EVM), practical Agile, Integrated Baseline Reviews (IBR), Project Controls and Reporting, Estimating and Risk Management, Commercial, Supplier and Cost Management.
Scope Works also works with organisations in assessing and uplifting their Portfolio, Program and Project PMO Processes, Systems and Reporting through our uniquely developed and tailorable Scope Work Maturity models, Gate and assurance reviews, processes and training.
Michael Yeung is the Head of Program Management Office within the Combat Systems Integration-Integrated Project Team (CSI-IPT) at Saab Australia. He is responsible for the delivery of PMO capability and services for the CSI-IPT and the integrated CSI-IPT performance.
With more than a decade of Maritime Defence industry experience, Michael has worked in various program/project management roles on a range of maritime programs including SEA4000 AWD Program, SEA1180 OPV Program, SEA1000 Attack Class Program and SEA5000 HCF Program. This included multiple employers including ASC Shipbuilding, BAE Systems Australia and Lockheed Martin Australia.
Michael has also worked in the Rail and Construction industry to help establish project management capability for new complex programs with a focus on development and implementation of new technology.
Michael has a Bachelor's Degree in Engineering (Mechatronics) and Master of Applied Finance from the University of Adelaide.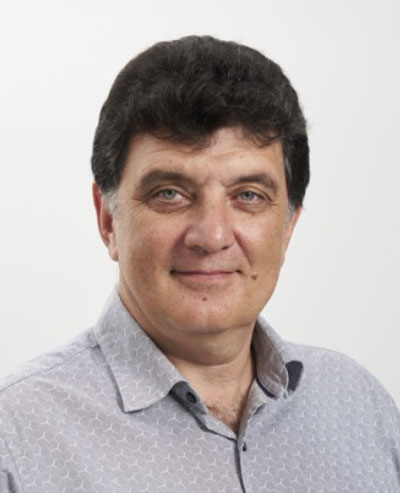 Topic: Agile Acquisition Approach to Accelerate Product Development using a Test-centred MVP Framework.
Boris Kazakevich is a Principal Engineer at Moog Australia P/L with over 25 years of industry experience in designing and developing motion control systems for industrial and defence applications. In his previous roles, he led multidiscipline engineering teams and managed the delivery of complex turnkey projects for universities and research centres in the area of materials and product testing. He has a bachelor's degree (Honours) in Mechanical Engineering and is currently studying a Master of Systems Engineering at ADFA, UNSW, Canberra. As part of the study, he is conducting a research project on the application of Agile methodologies in complex multidisciplinary developmental projects.
Dan is a specialist in project management and controls, who has managed multiple engineering development projects throughout the execution lifecycle, from design through to manufacture. More recently, Dan has become involved in transformational change projects. He has provided detailed planning and project controls guidance, in addition to having overall responsibility for delivery. 
 
Dan has been engaged as a Consultant in multiple industries including Defence, Construction, Oil & Gas, Aerospace and Aviation. He is also a Public Speaker, focusing on project delivery acumen.

As Managing Partner of Skeiny, Dan directs a team that delivers consulting and in-house support assignments to clients, across a variety of business'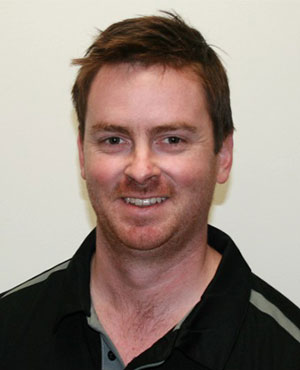 Matt Betros is the Managing Director of GBA Projects and has been involved in planning, scheduling and controls for 15 years. Matt's background in computer science led him to work for WST Pacific/Deltek which enabled him to gain a greater understanding of project controls software and data.
Matt has provided services to multiple clients in numerous industries such as Oil & Gas, Mining, Road, Transport, Building and Infrastructure and currently undertakes detailed forensic planning for several South Australian projects on behalf of the government and health.
There will be an increase in demand for competent project management and controls practitioners over the next decade to deliver the large-scale projects that would ordinarily continue to fail. There will be an even greater requirement to deliver projects quicker, cheaper and more efficiently.
GBA Projects has seen a sharp decline in project controls and management competency over many years and through the observations and experiences of the business and its team, Matt has pioneered the development of the company's internal processes to make forensic planning easier to accomplish.
Get your ticket for Projectchat 2024
Don't miss out on Australia's most valuable and thought-provoking PM conference!