ProjectChat 2019 Keynote Speakers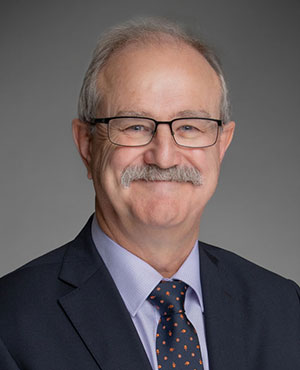 Chief Executive, Australia Northrop Grumman Corporation
Topic: Leading Complex Projects
Chris Deeble is chief executive, Northrop Grumman Australia. Deeble is responsible for supporting the company's longstanding programs in Australia, as well as exploring new business pursuits. He reports to the company's chief global business officer.
Prior to joining Northrop Grumman, Deeble worked for Airservices Australia as the program executive for OneSKY, responsible for delivering the Civil Military Air Traffic Management System for Australia. As the program executive, he led a joint Airservices and Defence team in managing the acquisition and delivering the infrastructure of the most complex, world-leading air traffic management system.
Previously, Deeble served for 37 years in the Australian Defence Force, most notably as an Air Vice- Marshal. As a senior program manager in the Capability Acquisition and Sustainment Group, he managed over $25 billion of complex acquisition and sustainment programs. These programs included the Joint Strike Fighter, Wedgetail Airborne Early Warning and Control, Multi Role Tanker Transport and Collins Class Submarine. His performance in leading these significant programs was recognized in 2016 when he was awarded the Officer of the Order of Australia (AO).
Prior to serving as Air Vice-Marshal, Deeble undertook senior roles in Air Force capability management and aerospace development. As the Director General Aerospace Development, Deeble was responsible for leading the development of submissions to the Australian government for all joint aerospace capability.
As a result of his efforts, he was awarded the Conspicuous Service Cross (CSC) in 2007.
Deeble earned a bachelor's degree in mathematics from the University of Sydney, New South Wales.
Northrop Grumman is a leading global security company providing innovative systems, products and solutions in autonomous systems, cyber, C4ISR, space, strike, and logistics and modernization to customers worldwide. Please visit news.northropgrumman.com and follow us on Twitter, @NGCNews, for more information.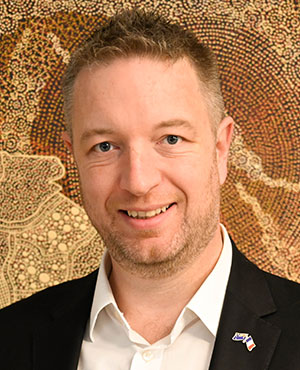 General Manager Procurement and Supply Chain Naval Group Australia
Topic: Australia's Future Submarine Program
Gregory Parkinson is the General Manager Procurement and Supply Chain at Naval Group Australia. He is responsible for the teams in Australia and France involved in procuring equipment and services for the Future Submarine Program.
Greg has over 15 years of experience working in procurement, general management and senior executive leadership roles, across industry sectors including Defence, Technology, Manufacturing, Fast-Moving Consumer Goods (FMCG) and Business Process Outsourcing (BPO). His previous roles have had a multi-national focus, working as part of Anglo-French or Australian-French international teams.
Greg moved to Australia from the United Kingdom (UK) in 2004 as Supply Chain Manager – Naval for ADI (now Thales) at their Garden Island facility in New South Wales (NSW). He played a major role on proposals for building Landing Helicopter Dock (LHD) Platforms and supporting ANZAC-Class Frigate upgrade activities.
Prior to moving to Australia, Greg was the UK Group Procurement Manager for Thales, helping to set up collaborative relationships between French and British procurement teams.
Most recently, Greg was the State Director for SMS Management & Technology a leading Asia-Pacific Digital & IT Consultancy focusing on the delivery of Advisory and Technology Implementation projects. At SMS, Greg was also the national lead for Government and Defence, incorporating teams working within Defence Science and Technology Group (DSTG) and Defence Prime Contractors.
In contrast to his corporate roles, Greg has also worked for a Small and Medium Enterprise (SME) in Adelaide, involved in manufacturing and sales, giving him first-hand experience of the challenges that SME's face in the current marketplace.
Greg is a Member of the Chartered Institute of Purchasing and Supply, and has continued his professional development as a Member of TEC, a leading CEO development organisation. He was previously a Governor of the South Australian American Chamber of Commerce, and is passionate about raising the profile of professional procurement in Australia.
Greg lives in Adelaide with his wife and two children aged 7 and 10.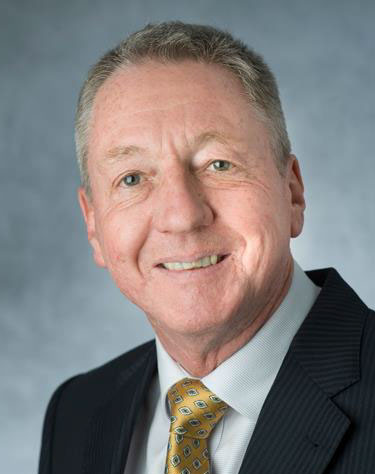 Director, aerospace Defence SA
Topic: Have we lost trust in our people?
Reg Carruthers commenced with Defence SA as Director, Aerospace in October 2016. The focus of his role is to grow the aerospace industry in the state including supporting the growth of the Intelligence, Surveillance and Reconnaissance (ISR) hub, support to the P8 Poseidon, Triton and EW aircraft and growing the Air Weapons Range capabilities.
Reg joined the Royal Australian Air Force (RAAF) in 1981, graduating from the RAAF Academy in 1983 with a Bachelor of Science. After graduating as a Navigator, he flew the P3C Orion completing numerous operations and exercises nationally and internationally. He completed a three year exchange program flying the CP140 Aurora in Canada, and completed numerous commands including 28 active reserve squadron, the 92 Wing detachment in Butterworth Malaysia, 10 Squadron RAAF Edinburgh and the AP3C Operational Task Group on active duty in the Middle East Area of Operations.
Reg's last military command was as Commander of the Aerospace Operational Support Group (now Air Warfare Centre) responsible for electronic warfare, cyber, intelligence, aviation medicine, aviation publications and flight test, weapons and engineering squadrons, as well as the Woomera Test Range.
Reg has completed staff positions in policy and plans and as staff officer to the Chief of Air Force, as well as an instructor on the Australian Command and Staff College. He is a graduate of the Australian Staff Course and a Distinguished Graduate from the US National War College conducted in Washington DC; and has Masters Degrees in Defence and Strategic Studies and International Relations.
After 31 years in uniform, Reg transferred to the Public Service as Director of the Woomera Test Range in 2012. He was appointed as Program Director for Live, Virtual and Constructive (LVC) and Ranges Air Force in January 2016.
Reg remains an active member of the Air Force Reserves and as a Group Captain is Honorary ADC to the Governor General.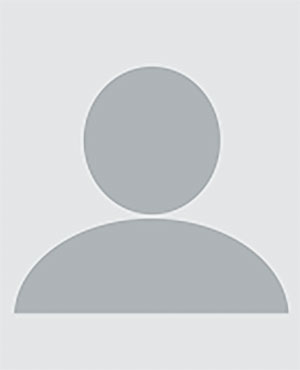 Director of Project Controls CASG
Topic: One Defence – Enhancing the Way We Think About Project Controls
Chloe Kempster is the Acting Director Project Management in the Capability Acquisition Sustainment Group (CASG) within Defence. 
Chloe joined Defence in 2002 with a degree in Economics and Arts (English) and has worked in projects earned value management, risk management and contract management.  Ten years ago, Chloe started working within cost estimation and analysis fields in the Department within contestability.  Chloe analysed estimates for majority of Air Force projects in the lead up to Government approval, examining the cost, schedule and risk profiles to ensure that the business case was robust and the estimates were adequate to deliver results. 
Over the years Chloe built her knowledge and was able to deliver the cost estimation training program for Defence for 2 years and lead the development and implementation of a new cost estimation modelling system in CASG.
Her current role is to lead the improvements to the Project Management discipline in CASG, including continuing the implementation of Project Performance Reviews (PPR) and the IT platform that will support this practice.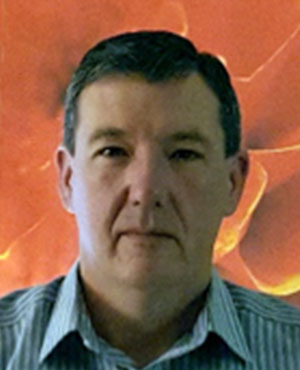 Dr. Keith Joiner, Group Captain (Ret'd)
Senior Lecturer Test, Evaluation & Aircraft Systems ADFA
Topic: Impacts and Options for Australia's Submarine Program
Dr Keith Joiner, CSC joined the Air Force in 1985 and became an aeronautical engineer, project manager and teacher over a 30-year career before joining the University of NSW in 2015 as a senior lecturer in test and evaluation (T&E).
He has since authored research articles and/or presented on Australian T&E concerning: preview de-risking, cybersecurity, integration assurance, the F35-aircraft, Australia's future submarine, and use of advanced test design techniques.
From 2010 to 2014 he was the Director-General of T&E where he was awarded a Conspicuous Service Cross.
In 2009 he did wartime service in Baghdad for the Multi-National Force Iraq where he was awarded a United States Meritorious Service Medal for his work developing drawdown plans.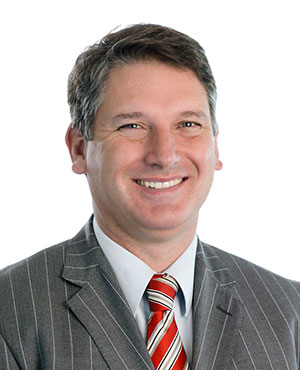 Partner Management Consulting KPMG Australia
Topic: Agility & the PMO – What to do when two cultures collide
Peter Sexton is a Partner within KPMG's Management Consulting practice.    As one of KPMG's leadership team for Project and Program Portfolio Management services, Peter has strong experience in supporting clients assess and develop best practice project and program portfolio management practices in large, complex business environments using both Agile and traditional approaches.  
Since joining KPMG in 2002, Peter has been gained experience across a broad spectrum of Government, telecommunications and finance sector clients.   In particular, Peter has strong experience in working with our clients to develop and implement program governance frameworks and their supporting PMOs to guide delivery of major business change and transformation programs.   Additionally, Peter has played a lead role in the development and implementation of the KPMG Global Project and Program Management toolkits (and associated consultant training) which underpin this key service offering.
Peter has over 20 years global industry experience, including 18 years of consulting experience in the industrial, Defence and aviation industries in Australia and Asia and direct experience in management roles within Ford Australia, General Dynamics International based at Cathay Pacific City in Hong Kong, Morgan & Banks HR and Recruitment Consulting and the Royal Australian Air Force.
Peter holds a range of project and program management qualifications – he has a Masters in Project Management from the University of Adelaide, is a Certified Practising Project Director with AIPM and holds a stack of the other qualifications (Prince2, MSP, ScrumMaster etc)
Away from work, Peter spends his time either playing golf or cricket, coaching junior cricket or watching his three children playing basketball, soccer and cricket.
ProjectChat 2019 Event Speakers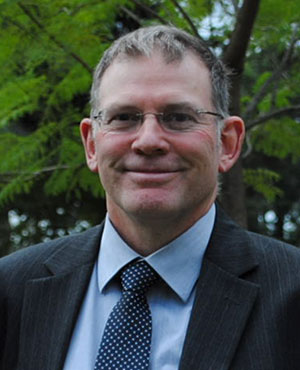 Topic: Agile Software Development
David is a 40-year veteran in engineering project and program management. His career began in 1976 as an apprentice with General Motors Holden.
Subsequently he undertook technical roles as he continued his tertiary education before moving into the Shipbuilding Industry.  Development of his engineering and management skills continued as he gained experience in the utilities, defence, consulting engineering and resources sectors.
David has expertise in, engineering development and administration; business analysis, process re-engineering; operations management; balance sheet accountability; system strategic planning; and project and program management.
David has developed strong analytical, planning, leadership, negotiation, project management and customer service skills built on extensive job experience, formal education and industry specific courses. David has consistently demonstrated excellent understanding of clients' requirements and is able to listen, guide, and deliver to expectations.
David's practical experience in all aspects of engineering and performance management coupled with sound business acumen has been a feature of his career to date.
Currently working in the Defence Industry David is responsible for the continued development and implementation of planning and value management programs.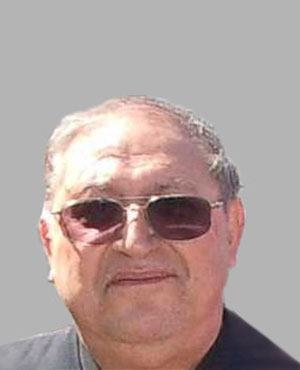 Topic: Poor Corporate Governance Culture, leads to failure of Delivery
Raphael M. Düa – FAICD, FPMCOS, GPCF, FAPE, MACS(Snr) PCP, IP³, CP, GDISC
Raphael M. Düa's (Raf) career has been characterised by his dedicated approach to professional practice, research and innovation. Raf's career in defence project management started with the Fleet Ballistic Weapons Project (better known as Polaris in the US), in the UK, Singapore, Hong Kong and New Zealand naval projects. He was a co-developer and author of several Mainframe Computers and Microsoft Windows and Apple Mac based project scheduling software applications. His long and successful career, includes a 20-year stint as a senior lecturer at the School of Architecture, Planning & Building at the University in Melbourne; 4 years in a similar capacity at Monash University in the Medicine, Health Sciences & Nursing Faculty and; a 3-year appointment at the Northern Ontario School of Medicine. He is also a co-author of several Project Management Best practices books for the PMI, CIOB, AACEi and GPC
He has provided consulting services to the Australian Navy, Army and the RAAF as the Lead Planner and Scheduler on many major projects including nine years on the construction of the Collins Class Submarines at ASC, as well as 20 years providing scheduling, planning and Earned Value Performance Management to the RAAF for all aircraft types from 1988 until 2010.
Raf is well known for his decisive approach to the critical business choices that need to be made during project execution, to accommodate the requirements of all stakeholders. Raf has worked in complex client disciplines to produce highly innovative solutions to problems using proven cutting edge techniques. He has provided major Forensic Delay Analysis and EOT (Extension of Time) Claims consulting for over 15 years.
As a pioneer in his field with a range of distinctive skills and experience, he is a recognised authority in the design and development of noteworthy project management technologies; planning and scheduling theories; forensic project analysis; Earned Value management; project management practice techniques and the establishment of organisation-wide project governance frameworks.
Some of Raphael's Project Management innovations include: Ladder technique & Location Based Resource Planning. His diversified project portfolio includes commissioning; relocation; maintenance; transportation; water/waste-water; power generation, oil & gas; industrial facilities, schools; public buildings; the translation of project requirements into specific tasks for all disciplines and; overseeing integration & delivery.  Raf represents Australia at the ISO 21500 Project Management Standard as member of the WG3 Vocabulary, WG6 WBS, WG7 EVPM and WG12, EV Guidebook committees on behalf of Standards Australia.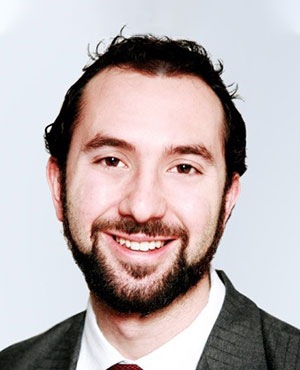 Topic: Advanced Planning & Scheduling Techniques
Robbie graduated with a Bachelor of Engineering (Mechatronics) and Bachelor of Computer Science.  Since joining TBH he has worked across a variety of industries including infrastructure, health, road, rail, ICT, commercial construction, prisons and mining. He effectively utilises his strong management, analytical and communication skills.  Robbie has worked in both private industry and for the public sector in a number of large projects with complex construction, commissioning and operation requirements (also including PPP).  Robbie has extensive experience in building construction with both green and brownfields works, civil infrastructure including in the construction of rail and road.   
Robbie's work at TBH includes:
Leading teams for Planning, Project Controls & PMOs
Communication and presentation to stakeholders
Facilitating risk workshops
Time and cost risk modelling (Monte Carlo) and analysis of impacts and mitigation strategies
Master schedule development
Dependency management
Project scheduling and reporting
Cost and Earned Value Control
Planning and reporting frameworks with automation of reporting & integration of applications
Forensic delay analysis & dispute resolution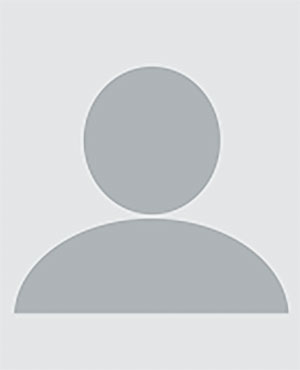 Topic: Observations from the IT Department – Does the organisation's structure really effect delivery?
Steven currently leads a team within BAE Systems Australia's IM&T department responsible for delivery and support of software within the Engineering, Project Management, and Asset Management disciplines.  During his nine years at BAE Systems Steven has been involved in a broad range of projects from the consolidation and upgrade of Schedule, EVM, and Risk systems, through to re-engineering the ITSM system.
Previously, with WST Pacific and Deltek Australia, Steven held numerous roles over his 13 years of service.  From his initial role in development and maintaining internal systems, he moved through support, training, and consulting roles before finishing as the Manager of Professional Services.
Steven has a degree in Computer and Information Science from the University of South Australia, currently holds the designation of Certified ScrumMaster.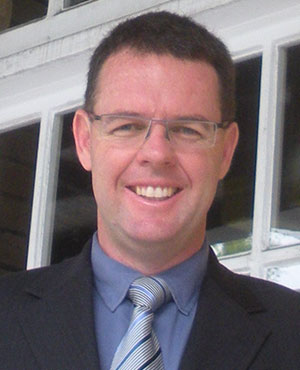 Topic: Does an EVMS have to be complex & unwieldy, to serve its purpose?
Brad is the founder and Managing Director of Scope Works Pty Ltd, a project management and project controls consultancy providing capability expertise, assurance, training and resources in project management, planning, scheduling, earned value, project controls and business management disciplines across a range of industries including defence, aerospace and Government service industries.
Brad has over 30 years senior level experience across Defence and a range of industries and companies including The Boeing Company and Boeing Defence Australia.
He has represented Boeing Defence Australia on a number of key Australian and global Project Management, Earned Value and Scheduling peer forums for both Boeing and industry. And developed a number of practical, scalable, lean Earned Value Systems and created and conducted extensive training, coaching and mentoring activities to project management and project controls teams across the Boeing Company, suppliers and customers.  He has extensive practical experience in leading and participating in Integrated Baseline Reviews (IBR), assurance Gate Reviews and Earned Value Management System reviews.  He has also had formal training and experience in conducting Commonwealth SCRAM reviews.
Brad has extensive leadership and technical experience, training, qualifications and professional memberships in Project Management and Business Management including being a qualified CPA.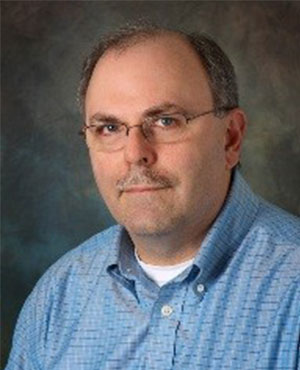 Topic: Acumen Touchstone and Other New Developments at Deltek
Rob Edwards is Product Director for Schedule and Risk within the PPM group at Deltek. He has 30 year experience in project management, starting as a civil engineer in heavy highway construction and continuing through many years consulting on planning and scheduling in the aerospace and defense arena including time on projects requiring a clearance. Rob is a contributor to industry discussion in the area of agile software development along with IMP/IMS and EVMS requirements. Rob also acts as liaison for Deltek in regulatory and compliance discussions including the IPMR2 and DCMA DECM Metrics (Formerly known as EVAS).
Meri has more than 20 years of experience in Program Controls. Currently the Program Controls Manager at AICS Northrop Grumman, she is responsible for the disciplines of earned value management, program scheduling and risk and issues management.
Over the years, Meri has held a number of positions in the Defence and Aerospace, and Telecommunications sectors, both in consultative and staff roles and enjoys implementing and improving program performance management systems and processes to enhance program delivery.
Meri is a certified in Integrated Program Performance Management (IPPMTM), and has served on the board of the Australian Performance Management Association and is a long term member of PMI and AACEI.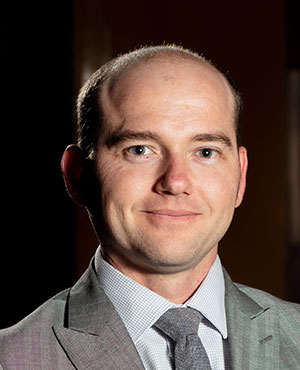 Topic: Risk and Schedules a Neil and Buzz relationship
Dan is a specialist in project management and controls, who has managed multiple engineering development projects throughout the execution lifecycle, from design through to manufacture. More recently, Dan has become involved in transformational change projects. He has provided detailed planning and project controls guidance, in addition to having overall responsibility for delivery. 
 
Dan has been engaged as a Consultant in multiple industries including Defence, Construction, Oil & Gas, Aerospace and Aviation. He is also a Public Speaker, focusing on project delivery acumen.

As Managing Partner of Skeiny, Dan directs a team that delivers consulting and in-house support assignments to clients, across a variety of businesses.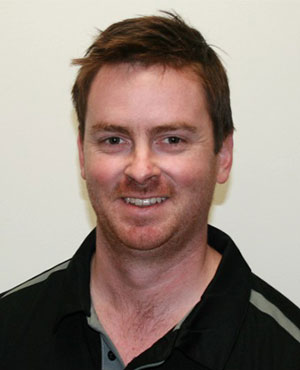 Topic: Dissecting Repetitive Project Failure
Matt Betros is the Managing Director of GBA Projects and has been involved in planning, scheduling and controls for 15 years. Matt's background in computer science led him to work for WST Pacific/Deltek which enabled him to gain a greater understanding of project controls software and data.
Matt has provided services to multiple clients in numerous industries such as Oil & Gas, Mining, Road, Transport, Building and Infrastructure and currently undertakes detailed forensic planning for several South Australian projects on behalf of government and health.
There will be an increase in demand for competent project management and controls practitioners over the next decade to deliver the large scale projects that would ordinarily continue to fail. There will be an even greater requirement to deliver projects quicker, cheaper and more efficiently.
GBA Projects has seen the sharp decline in project controls and management competency over many years and through the observations and experiences of the business and its team, Matt has pioneered the development of the company's internal processes to make forensic planning easier to acomplish.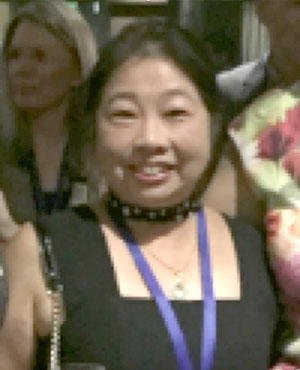 Topic: The Art of Scheduling
Ching began her career in the banking industry in China and continued in this industry when she moved to Australia. Ching worked in a variety of positions within the bank, including a Teller and Branch Manager, until she finally decided to change her profession and join the Department of Defence in 2007.
In order to transition to the Defence Industry, Ching took on a nine-month intensive training program, "Project Schedule Analyst in Training" and gained her qualifications and experiences as a Project Controller in DMO.
Ching's experience in Project Controls and Project/Program Management has been extensive, through her various positions as Project Manager and Program Controller within NAVY Minor Capital Projects, Joint Systems, Air Force Safety Improvement Program and Navy Army Aviation Acquisition Program.
Ching is a member of AIPM and ICCPM.  Having chaired the CAGS Project Control Forum in 2017, and acting as Joint Domain Functional Lead in 2018, Ching enjoys actively involving herself in the Project Control community.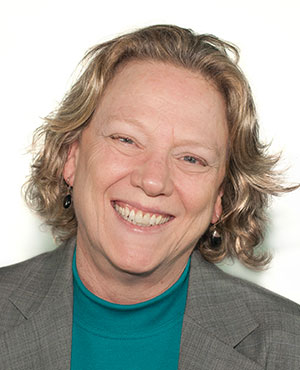 SCRAM Principal, Redbay Consulting
Topic: Scheduling Agile Development – Management Challenges
Angela Tuffley is the Director and Principal Consultant of RedBay Consulting. She has over 35 years of industry experience, both in Australia and overseas. She is a co-developer of the Schedule Compliance Risk Assessment Methodology (SCRAM) and provides expert professional services in training, assessment and advice for the acquisition, engineering and support of software intensive systems.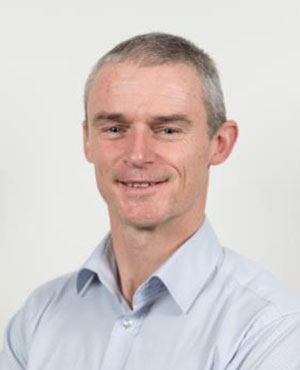 Topic: Critical Chain Project Management
Originally an aircraft mechanic for C-130 Hercules and F18-Hornet, Simon White now ensures that the Aerospace Business Unit for BAE Systems has reliable, repeatable Project Controls.
He is passionate about 'evolution by enquiry', asking questions, and ultimately applying solutions that are fit for purpose, whether they be conventional or not.
Evolution can only be achieved by doing something different, by not following the existing process or model. If the change in state causes a positive variation, it should be replicated by others to achieve the same outcome. He believes the evolution of Project Control should be focused and deliberate, not an accidental outcome of random variation.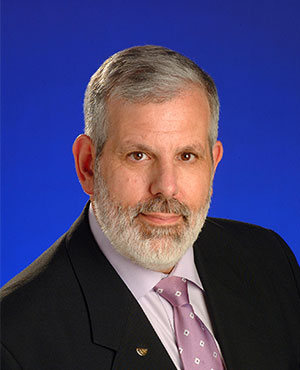 Topic: Who's Cross About the London Crossrail Project
Patrick is the Managing Director of Mosaic Project Services Pty Ltd, an Australian project management consultancy business specialising in project control systems and a PMI endorsed Registered Education Provider. He is a Fellow of the Chartered Institute of Building (FCIOB), a Fellow of the Australian Institute of Company Directors (FAICD), a member of the CPM, PMI, and a MAIPM.
He has over forty years' experience in the Project Management industry.  His career originally focused on the planning and managing of construction, engineering and infrastructure projects initially in the UK and then Australia. In the last few years he has been downsizing his business to focus on project management training and working to improve project management capabilities in Australia and globally.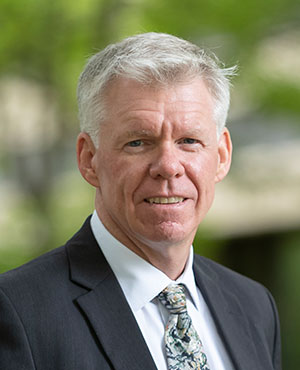 Topic: Project Management – Remastered for the Digital Age
Boyd is a Fellow of the AIPM and an AIPM Certified Practicing Project Director. He is an Executive Director at Synergy Group; now the largest teir-2 professional services firm in Canberra. Boyd works in the Business Consulting – Program Delivery Group, where he co-leads Synergy's Project Management Practice. Boyd has more than 30 years' government and private sector experience in management, project/program management, PMOs and business transformation. Boyd served the AIPM for many years in various roles including: National Director – AIPM Board, National Governance and Audit and Risk Committees, and ACT Chapter Councillor and President. He has been an AIPM Project Management Achievement Awards Project Manager, Judge and Submissions Coach, and has led several national award winning projects. He was also a founding member of the AIPM ACT Industry Council. Boyd was a member of the review team for National AIPM Competency Standards for CCPM and CPPD, and the ISO21500 Working Group for Project Management Standards (Terminology). Boyd led and co-authored independent submissions to the Gershon Review (2008) and the Advisory Group on Reform of Australian Government Administration (2010). Boyd is a strong advocate of project management as a neo-management science for strategy execution.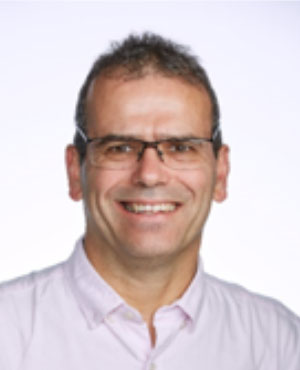 Topic: The UK Government Transformation Strategy – Just Another Broken Promise?
Merv is UK Service Delivery Partner of Amplify Strategy Execution Software.

He is a Better Business Case, Open Strategies and Managing Benefits practitioner.
Merv is Secretary to Association for Project Management Benefits and Value Specific Interest Group, and a fellow of the APM. He is the lead for PMI UK Digital Events Team, and a co-facilitator on the Government Project Delivery Community Network (GovPDC).
Previously, during a 25-year police service career, Merv performed a mix of operational & support roles including PPM and Business Change and developed his passion for benefits management.
Get your ticket for Projectchat 2019
Don't miss out on Australia's most valuable and thought-provoking PM conference!